Paldo instant noodles
I found these noodles in Singapore at the Korean shop next to Cold Storage in Parkway parade. They didn't have any other flavors for this type of cover. It tasted okay after I tried it.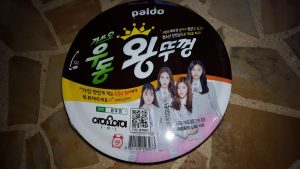 I posted this in a forum
In about a day I found about 300+ unique IPs accessing this picture. It think that roughly translates to about the same number of unique visitors browsing the main forum for the Kpop group IOI. It also provide a host of user-agent strings which was insightful of what sort of browsers were visiting the forum. I also had many IPv6 IPs accessing the picture which was interesting too.