In 2015, I went to a hotel called WildFlower Hall managed by Oberoi in Shimla
You can find the link to this hotel here. This hotel used to be the place where Lord Kitchener stayed during the British colonial days in India. Shim-la was a place where the British government will move to during summer to escape the scorching heat in Delhi.
This hotel is about 7500 feet high. It takes about 8-10 hours by car/train to get to from Dehli. Hence this is not a usual tourist destination.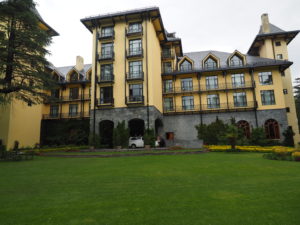 This place had a magnificent view and great interior decoration. Situated up on its own hill with it back towards a nature reserve.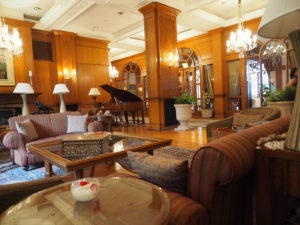 Reception area of Wildflower Hall
Even the smoking lounge is fantastic.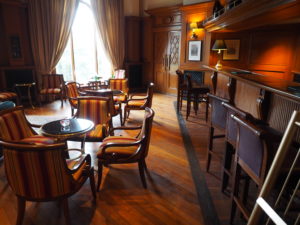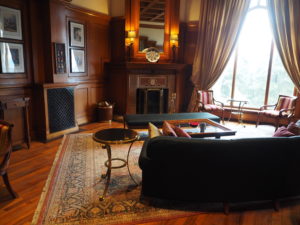 Here is the view from the front of the restaurant.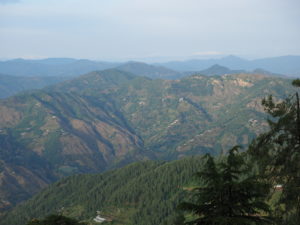 They had a wonderful head Chef called Dinash and he made simply divine meals.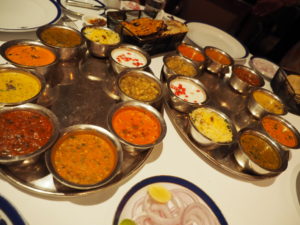 There is also a heated indoor pool and an infinity pool facing the mountains. The infinity pool was gorgeous when the clouds came over the mountains and covered the pool. The infinity pool is heated and has a bubbling whirlpool. Wildflower Hall offers exclusive massage, yoga and Ayurvedic treatments at bespoke locations around the hotel and grounds. It also has a library, tennis court, fitness center and a range of exciting rafting, cycling, trekking and other activities. However, in winter external activities may be more limited.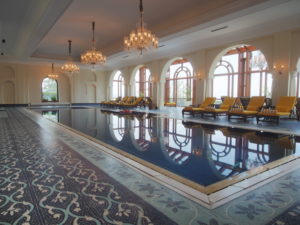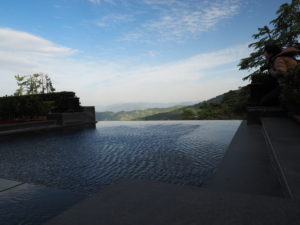 The back of the hotel opens up to a nature reserve which the guest had free access. Although it is recommended to get a guide from the hotel to ensure that you don't get loss and to find safe trails to follow.
There are extremely rare panther sightings so be warned. Some trails are very difficult so bring good hiking boots is a safety precaution.